by Greg Viljoen and Emma Peirson
—
A new comedy musical…with a bite.
What happens when a 500 year-old vampire living in the shadow of the world's most famous fictitious one stumbles upon the startling purpose of his living-dead life?
What happens if fulfilling this purpose requires him to share a dark secret with every person on the planet- that is, after he's corrected their ignorant spelling of his family name?
He puts on a show.
And hopes it'll be so spectacular that it saves the world.
Working against him is the fact that his only stage experience is 'a bit of Shakespeare', with Shakespeare himself, in which he died again, this time from stage fright. And the only support he has now is the three humans he's brainwashed into thinking they're bats- Because he prefers their company. As Drakula says, 'When you've been both bat and human…you'll understand.' To make matters worse, his energy levels are at an all-time low, due to him not having had a drop of human blood for a year- a herculean effort he wouldn't have pulled off without the help of his alcoholics support group.
Thrown into this theatre macabre of desperate intention is struggling actress, Kimberly White, who believes her unexpected casting in Drakula's show might be the last hope she has to resuscitate a flatline life that has left her dead inside. Luckily for Drakula, Kimberly doesn't believe he's a real vampire, but rather an eccentric method actor going to great pains to stay in character. But the truth can only stay in the coffin for so long… and vampires have a bad habit of getting thirsty.
Live-feeding and hungry to stake his own claim in a world of "Likes", "Loves" and social media celebrity, is Vaneshran Singh, the world's only real vampire killer- with a glaring problem: he can't find a real vampire to kill. That is about to change.
But, as all the classic horrors have shown, monsters have a way of surprising us. And it just might be the one in the cape, with no reflection and a fabulous singing voice…that shows us the way out of the darkness.
A vampire with a story to tell.
A princess with a dead heart.
And a vampire killer with a point to prove.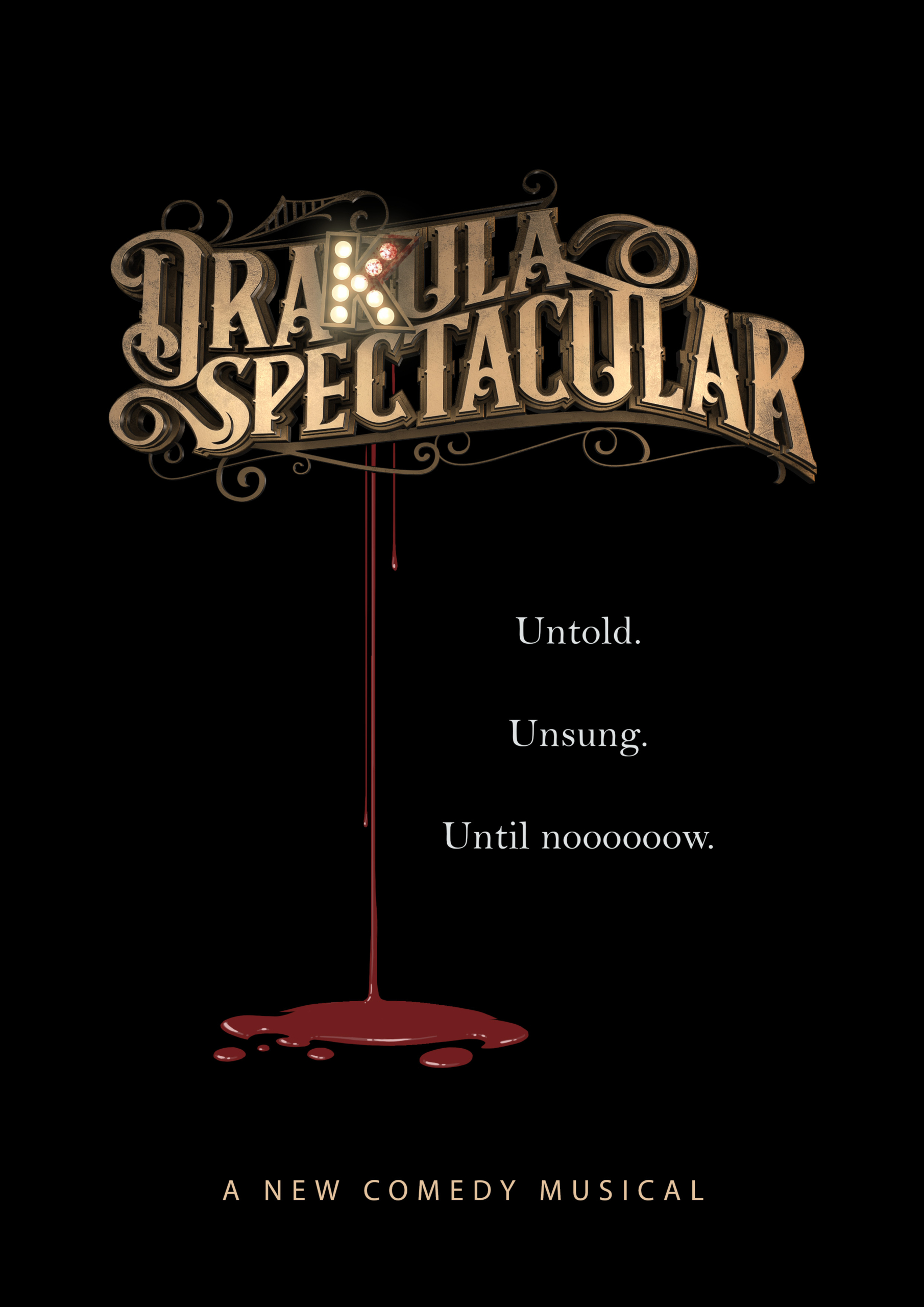 Oskar Eiriksson
oskar(at)theatermogul.com